Credit Pre-Approval for First-Time Supercar Buyers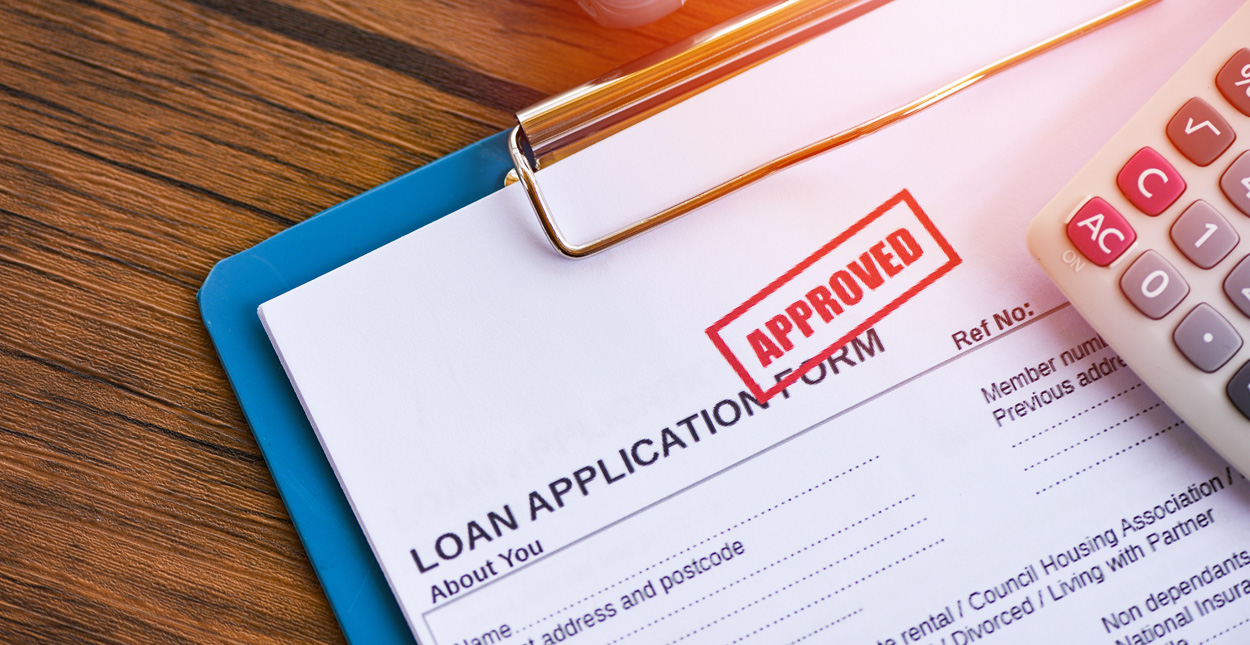 Purchasing a supercar is a dream come true for many automotive enthusiasts. The allure of raw power, exquisite craftsmanship, and unparalleled driving experiences is undeniable. However, for first-time supercar buyers, the question of how to finance such a high-end vehicle can be daunting. That's where our credit pre-approval comes into play. Credit approval is basically when a lender looks at your financial situation and decides that you qualify to borrow money from them. Our financial team will help you with the process and get you the best loan amount you can get. So buckle up and get ready to embark on the exhilarating journey of acquiring your first McLaren with confidence and financial clarity.
Process and Steps of Credit Pre-approval
The process of obtaining credit pre-approval for a first-time supercar buyer can be overwhelming and intimidating. It is important to understand that pre-approval does not guarantee approval; however, it can give buyers the confidence they need to shop around and compare different offers at dealerships in order to make an informed decision. The steps of the process are as follows:
Obtain Your Credit Report
The first step towards getting pre-approved for a supercar loan is to obtain your credit report from one of the credit bureaus in the USA. Reviewing your credit report allows you to identify any errors or inaccuracies and correct them before the dealer conducts a credit inquiry.
Assess Your Credit Score
After obtaining your credit report, you should assess your credit score. The dealer will consider credit scores to determine the borrower's creditworthiness. A high credit score increases the chances of getting pre-approved for a loan with favorable terms and a low interest rate.
Consider Loan Options
The next step is to consider loan options from various lenders. Consider what type of loan you are looking for and compare different lenders' interest rates, repayment terms, and other aspects to ensure that you get the best deal available. Dealerships offer the best car loans for McLaren as they have tie-ups with top banks and credit unions. Be sure to check their legal documents carefully.
Prepare Documents
Now is the time when you may require several documents to process your loan application. These documents include proof of income, identification documents such as a driver's license or passport, a debt-to-income ratio, and proof of insurance. Gathering these documents beforehand saves time and reduces the likelihood of being rejected.
Fill the Application
After gathering your documents, you should fill out the loan application form available online and provide accurate information. Inaccurate information may lead to the rejection of the application. The application may contain questions about your name, residence information, employment history, income, credit score, and other relevant information. After submitting the application form, the dealer will conduct a credit inquiry to determine your creditworthiness.
Wait for Approval
After submitting your application for credit pre-approval, you have to wait for the dealer's response. The pre-approval process can take a few days to a few weeks. If approved, the lender will offer a loan amount, interest rate, and repayment terms. You can negotiate these terms to get the best deal for yourself. Always read the instructions before signing any kind of paperwork.
Finalizing
Once you have agreed on a loan offer, the final step is for you to sign all of the required paperwork. This will include a sales contract, a loan agreement, disclosure documents,
and any other necessary legal documents related to your loan. After this, you can start making payments on your loan and look forward to driving your latest McLaren with full specs and features.
Benefits of Credit Pre-Approval
There are many benefits to pre-approval, especially when buying a supercar that comes with a hefty price tag. Some of them are listed below:
Get the Best Deal
Pre-approval for financing allows first-time McLaren buyers to shop for cars with a clear understanding of what they can afford. Knowing how much you can borrow and what your repayment terms will be puts you in a better position to negotiate with the dealership. With credit pre-approval, you can confidently seek out the best deals without the pressure of pushy salespeople.
Save Time
Time is a valuable commodity, especially when you are credit shopping. In many cases, shopping for credit can be a time-consuming process that requires numerous visits to various lending institutions. However, credit pre-approval saves time by streamlining the credit application process. Instead of spending hours applying for loans, you can get pre-approved for credit in minutes with a dealership like Mclaren of Greenwich, allowing you to focus on other aspects of your car-buying process.
Lower APR Rates
Credit pre-approval also provides buyers with an opportunity to secure lower APR rates. APR, or annual percentage rate, refers to the amount of interest charged on a loan. The lower the APR, the less money you will spend on interest over the life of your loan. With credit pre-approval, you can find the most favorable interest rates and save money on payments.
Lower Monthly Payments
By securing a loan with a lower interest rate, you can reduce the amount of money that you pay on your loan each month. This can make a significant difference in your monthly budget, allowing you to have room for other expenses.
Build a Credit Score
Credit pre-approval can help first-time McLaren buyers build their credit scores. Your credit score is an indication of how reliable you are when it comes to repaying debt. The better your credit score, the more likely you are to be approved for loans in the future and to secure favorable loan terms. By establishing a good credit history with a McLaren purchase, you can boost your credit score and secure more favorable loan terms for future purchases.
Flexibility and Variety of Loan Options
Dealerships offer a variety of loan products, including fixed-rate loans, adjustable-rate mortgages (ARMs), and balloon payments. By finding the right options and comparing different loan products, you can find the best option for meeting your financial needs. In addition, the dealership will allow you to customize your loan terms, allowing you to adjust the length of the loan term and determine a payment schedule that works for you. By taking advantage of these options, first-time McLaren buyers can get the most out of their loan experience.
Enjoy Supercar's Ride Inexpensively
If you're a first-time supercar buyer and want to enjoy your dream McLaren ride with the right credit pre-approvals in place, it's easier than you think. Investing in a McLaren is no longer only for those with significant wealth or financial savings; now, credit approval can help you turn that McLaren of your dreams from a faraway dream into reality.
With the myriad of financial benefits as well as improved financing options for cool inventory from our dealership, getting approved could be just a few steps away. Visit our website and enjoy the ride.