Saved Vehicles

[

0

]
Welcome to My Garage, the modern way to utilize car inventory searches and make it easier for you to collect your vehicles of interest. Now you can personalize your vehicle search with cars that you have recently viewed and saved. If you sign up for our Alerts tool you will be notified by email when a price has been changed or the car has been sold. Our Auto Locator tool will also notify you when a vehicle you are searching for has been added to our inventory. We hope you enjoy using our My Garage tool.
Recently viewed (0)
No viewed cars.
Current Models
Previous Models
Year


Make


Model


Privacy Policy
Date Last Revised: 1/26/23
Miller Motorcars Privacy Policy
This policy is intended to help you understand how Miller Motorcars collects, uses and safeguards the information you provide on this website, as well as information that we collect from you by other means, including offline. We encourage you to read this policy and any supplemental policies on Miller Motorcars websites.
Agreement to Terms
By using this website you agree to the following policy.  If you do not, please do not use this website.
Changes to Our Privacy Policy
Miller Motorcars may adjust this policy from time to time.  It is our policy to post any changes we make to our privacy policy on this page with a notice on the website home page that the privacy policy has been updated. The date the privacy policy was last revised is identified at the top of the page. You are responsible for periodically visiting our website and this privacy policy to check for any changes. Your continued use of this website after we make changes is deemed to be acceptance of those changes, so please check the website periodically for updates to the policy.
Types of Information that We Collect
We collect several types of information from and about users of our website, our customers and our employees including information:
by which a natural person may be personally identified, directly or indirectly,  by reference to their information, such as name, postal address, e-mail address, telephone number, business contact details or any other identifier by which you may be contacted online or offline ("Personal Information");
that is about you but individually does not identify you, such as IP address, geographic location, referral URLs;
about your internet connection, the equipment you use to access our website and usage details.
that you provide by filling in forms on our website. This includes information provided at the time of visiting our website. We may also ask you for information when you enter a contest or promotion sponsored by us, respond to surveys that we might ask you to complete for research purposes and when you report a problem with our website.
consisting of records and copies of your correspondence both electronic and physical (including email and street or PO Box addresses), if you contact us.
consisting of financial information that you may be required to provide before placing an order with us.
consisting of your search queries on the website.
We may also collect information such as a government-issued identification number if you apply for employment either directly with us or through social media.  Information that is considered sensitive under applicable law will be handled in accordance with such laws.
Our website may use chat and SMS technology for collaboration, peer connection and information exchange purposes.  The personal information you choose to post, share, upload, or make available is public and visible to others who use those services.  You should never post or share any information that is confidential or about others unless you have permission to do so.  We may use information you provide for collaboration and peer protection to personalize your experience and to make content and peer connection recommendations.  These services may have their own terms of use and, where appropriate, their own privacy statements.  We monitor these services for compliance with our data protection and privacy program.
How We Collect this Information
We collect this information:
directly from you when you provide it to us;
automatically as you navigate through the site. Information collected automatically may include usage details, IP addresses, and information collected through cookies, web beacons, and other tracking technologies. See Section of this Notice entitled: Information We Collect Through Automatic Data Collection Technologies;
from third parties, for example, our business partners.
This website may also identify and utilize your IP address and/or domain name for monitoring and analysis purposes. These are not personally identifiable actions and are solely used to analyze the use of our website.
We may share statistical or aggregated non-personal information about our  users with advertisers, business partners, sponsors and other third parties. This data is used to customize Miller Motorcars site content and advertising to deliver a better experience to our users.  See Section of this Notice entitled: Information We Collect Through Automatic Data Collection Technologies.
How We Use Your Information
Miller Motorcars collects personal information on an as-needed basis from specific actions by you on our site and in person, including, but not limited to, requesting a quote, ordering products, requesting support, submitting job applications and/or requesting general information from us and joining email or other contact lists.
Miller Motorcars may use this information to present our website and its contents to you, communicate with you regarding our products, services and special offers, personalize product offerings, including our Email Reminder Services,  and communications to carry out our obligations and enforce our rights arising from any contracts entered into between you and us, including for billing and collection, or to allow you to participate in interactive features on our website. In addition, Miller Motorcars may share this information internally or with subsidiaries or divisions of the company for the purpose of marketing and to notify you about changes to our website or any products or services we offer or provide.
Disclosure of Information
We may disclose aggregated information about our users, and information that does not identify any individual without restriction.
We may disclose Personal Information that we collect or you provide as described in this privacy policy:
to our subsidiaries and affiliates;
to manufacturers from which we purchase vehicles sold to you, contractors, service providers, and other third parties we use to support our business and who are bound by contractual obligations to keep Personal Information confidential and use it only for the purposes for which we disclose it to them;
to a buyer or other successor in the event of a merger, divestiture, restructuring, reorganization, dissolution, or other sale or transfer of some or all of Miller Motorcars' assets, whether as to going concern or as part of bankruptcy, liquidation, or similar proceeding, in which Personal Information held by us about our website users is among the assets transferred;
to comply with any court order, law, or legal process, including responding to any government or regulatory request;
to enforce or apply our terms of sale and other agreements, including for billing and collection purposes;
if we believe disclosure is necessary or appropriate to protect the rights, property, or our safety or the safety of our customers, or others;
to fulfill the purpose for which you provide it;
with your consent.
What We Will Not Do
We will not:
rent, sell or otherwise distribute your personal information to third parties except as set forth in the previous Section entitled: "Disclosure of Information".
use your information to contact you about third-parties' goods and services;
use your information we have collected from you to enable us to display advertisements to our advertisers' target audiences;
use your information for any purpose, other than disclosed in this policy, without your consent.
Send unsolicited email or text messages to our customers.
We do not collect "Sensitive Personal Information" from third parties. Sensitive Personal Information is a subset of Personal Information and is generally defined as any information related to racial/ethnic origin, political opinions, religious beliefs, trade union membership, physical or mental health, other medical information including biometric and genetic data, or sexual life or criminal allegations or convictions, precise geolocation information, financial and bank account numbers, or unique identifiers such as government-issued social security numbers, driver's license, and passport numbers.
Information Shared with Third Parties
We share Personal Information with others only as described in this statement, or when we believe that the law permits or requires it.
From time to time we may need to share information with third parties, including our business partners, agents and service providers, for services related to our software system and platform support, research, order or credit card processing and other online and offline ordinary functions of doing business.
We require third parties to protect your information and not use it for any other purpose than to provide services to us.
Information We Collect Through Automatic Data Collection Technologies
This site uses cookies and IP tracking for site administration purposes and from time-to-­time it uses session tracking technology including cookies, web beacons and other digital communication methods. Cookies are small bits of data that are deposited on a user's hard drive. Cookies permit users to store their password and other user information without having to constantly re-enter this data.  Miller Motorcars utilizes Cookies to enhance the performance of the website, recognize repeat users, track usage patterns and better serve users on future visits to the site. Pages of our website and our e-mails may contain small electronic files known as web beacons (also referred to as clear gifs, pixel tags, and single-pixel gifs) that permit the company, for example, to count users who have visited those pages or opened an email and for other related website statistics (for example, recording the popularity of certain website content and verifying system and server integrity).
Session tracking allows us to "record" your visit to better understand how you interact with our website, what you are interested in, and how to more easily communicate with you.  In those instances, we may use information obtained for our own marketing and no other purpose.
Most browsers automatically accept cookies, but you have the option to change your browser settings to decline them.  You may stop or restrict the placement of cookies on your computer or other device or remove them from your browser by adjusting your web browser preferences.  If you do so, you may still use the Site, but you may not have access to certain of the Site's features or be able to retrieve information about your previous visits to the Site.
Do Not Track ("DNT") is a privacy setting in your web browsers that enables you to opt out of tracking by websites and online services.  When you activate DNT, the browser will send a message requesting that the website or online service not track you.  Currently, our Site does not recognize DNT signals.  Instead, information collection and sharing practices, as well as the choices we provide you, will continue to operate as described in this Privacy Policy, regardless of whether a DNT signal is received.  For more information about DNT, see http://donottrack.us/.
Your State Privacy Rights
State consumer privacy laws may provide their residents with additional rights regarding our use of their personal information. To learn more about California residents' privacy rights, visit [HYPERLINK TO CCPA AND CPRA PRIVACY NOTICE FOR CALIFORNIA RESIDENTS]. California's "Shine the Light" law (Civil Code Section § 1798.83) permits users of that are California residents to request certain information regarding our disclosure of personal information to third parties for their direct marketing purposes. To make such a request, please send an email to the address below. However, please know we do not currently sell data triggering that statute's requirements.
Colorado, Connecticut, Virginia, and Utah each provide their state residents with rights to:
Confirm whether we process their personal information.
Access and delete certain personal information.
Data portability.
Opt-out of personal data processing for targeted advertising and sales.
Colorado, Connecticut, and Virginia also provide their state residents with rights to:
Correct inaccuracies in their personal information, taking into account the information's nature processing purpose.
Opt-out of profiling in furtherance of decisions that produce legal or similarly significant effects.
To exercise any of these rights please submit request to the address below.
Nevada provides its residents with a limited right to opt-out of certain personal information sales. Residents who wish to exercise this sale opt-out rights may submit a request to the address below. However, please know we do not currently sell data triggering that statute's opt-out requirements.
Data Security
Miller Motorcars takes appropriate steps to ensure that Personal Information is processed, secured, and transferred according to applicable law.  We have implemented an information security program designed to secure your Personal Information from accidental loss and from unauthorized access, use, alteration, and disclosure.  When we no longer need Personal Information, we destroy it.
If we transfer Personal Information from any area to other countries in which applicable laws do not offer the same level of data privacy protection as in your home country, we take measures to provide an appropriate level of data privacy protection to protect your privacy. In other words, your rights and protections remain with your data.
However, Miller cannot guarantee the absolute security of any information that is disclosed online. Unfortunately, the transmission of information via the internet is not completely secure.
Consequently, we bear no liability for the use that may be made of Personal Information either by you or by a third party.
This site contains links to other sites. These sites are not under Miller Motorcars' control and we are not responsible for the contents or practices of those sites.  For example, our website contains links to social media sites.  You may choose to use your own social networking sites to log into our website.  If you choose to connect using a social networking or similar service, we may receive and store authentication information from that service to enable you to log in and other information that you may choose to share when you connect with these services.  These services may collect information such as the web pages you visited and IP address, and may set cookies to enable features to function properly.  We are not responsible for the security or privacy of any information collected by these third parties.  You should review the privacy statements or policies applicable to the third-party services you connect to, use, or access.  If you do not want your personal information shared with your social media account provider or other users of the social media service, please do not connect your social media account with your account for the services and do not participate in social sharing on the services.
The safety and security of your information also depends on you. Where we have given you (or where you have chosen) a password for access to certain parts of our website, you are responsible for keeping this password confidential. We ask you not to share your password with anyone. We urge you to be careful about giving out information in public areas of the website like blogs and message boards. The information you share in public areas may be viewed by any user of the website.
Children Under Age 13
Miller Motorcars does not knowingly collect Personal Information from children under the age of 13. Children are not permitted to use the Miller website or services, and Miller requests that children under the age of 13 not submit any personal information to the website. Since information regarding children under the age of 13 is not collected, Miller does not knowingly distribute Personal Information regarding children under the age of 13.
Your Rights and Choices About How We Use and Disclose Your Information
You have the right to have access to your Personal Information at any time.
Before we use your Personal Information for a purpose that is materially different than the purpose we collected it for or that you later authorized, we will provide you with notice and the opportunity to opt out by sending us an email stating your request to the address below.
If at any point you believe the information we process on you is incorrect, you may request to see this information and have it corrected or deleted. You may also object to our use of your Personal Information. You may also simply request that your Personal Information be deleted. If you wish to raise a complaint on how we have handled your Personal Information, you can contact our Information Security Coordinator who will investigate the matter. Contact information for our Information Security Coordinator is set forth below.
We may not accommodate a request to change information if we believe the change would violate any law or legal requirement or cause the information to be incorrect
We will only keep Personal Information for so long as it is being used for the purposes for which we collect it. After it is no longer being used, it will be deleted or destroyed according to generally accepted data destruction standards.
We strive to provide you with choices regarding the personal information you provide to us. We have created mechanisms to provide you with the following control over your information:
Promotional Offers from the Company
If you do not wish to have your email address or contact information used by us to promote our own or third parties' products or services, you can opt-out sending us an email stating your request to the address below. If we have sent you a promotional email, you may send us a return email asking to be omitted from future email distributions. This opt out does not apply to information provided to the company as a result of a product purchase, warranty registration, product service experience or other transactions.
Additional Communications
If you do not wish to receive any other email or other communications from Miller Motorcars or subsidiary companies, please opt-out by sending an email to Miller at the address below with the word "REMOVE FROM EMAIL" in the subject line. Miller Motorcars may also use other methods of opt out. For example, automatic opt out will be included in email communications and may be on our website and printed marketing material.
Please contact us with any questions you may have.
Miller Motorcars
342 West Putnam Avenue
Greenwich, Connecticut 06830
Attention:  Information Security Coordinator
203-629-3890
Email address: marketing@millermotorcars.com
LOCATION
McLaren Greenwich
348 West Putnam Avenue
Greenwich, CT 06830
HOURS
Monday - Friday:
9:00AM - 6:00PM
Saturday:
9:00AM - 4:00PM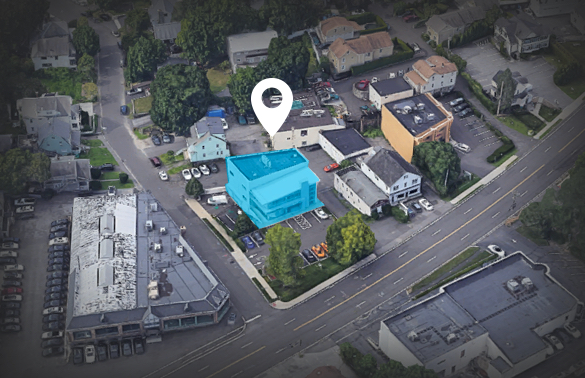 * Images, prices, and options shown, including vehicle color, trim, options, pricing and other specifications are subject to availability, incentive offerings, current pricing and credit worthiness.The advertised price does not include sales tax, dealer conveyance fee of $599, vehicle registration fees, other fees required by law, finance charges and any documentation charges.
We make every effort to ensure the accuracy of the information on this site, however errors do occur. Please verify all information with a sales associate by calling or e-mailing us.
If a person writes a check without sufficient funds in an associated account to cover it, the check will bounce, or be returned for insufficient funds. Each state has laws regulating how merchants may respond to bounced checks. In Connecticut, the merchant may file a civil suit and press criminal charges if the check writer does not reimburse him for a bounced check after the merchant has sent several notices regarding the matter.
Posted Notice Requirement
Merchants and other business owners who accept checks must post a notice where customers are likely to see it warning them of the potential consequences of writing bad checks. The notice must include the civil penalties that bad check writers may face, the appropriate Connecticut statute number and an advisory that the check writer may also face criminal penalties
Civil and Criminal Penalties
As of 2010, civil courts may require the check writer to reimburse the merchant for the value of the check plus pay up to $750 if he has no back account or $400 if the check is returned for insufficient funds. If the merchant chooses to press criminal charges, the bad check writer may face a fine of up to $1,000 and up to one year in jail. Writing a bad check is a felony charge if the check was for more than $1,000 and a misdemeanor if written for a lesser amount.
Required Written Notices
If a check bounces, the merchant must send the check writer a letter by certified mail at the check writer's last known address or place of business. Usually this letter is sent to the address on the writer's check. The letter must inform the writer that the check was returned ask him to reimburse the merchant for the amount of the check and inform him of the potential criminal or civil penalties if he fails to do so. If the check writers does not respond to the letter within 15 days of receipt, the merchant must send a second letter. This letter must inform the check writer that he has 30 days to reimburse the merchant before the merchant takes legal action against him. Both letters must be written in both English and Spanish.