Flexible Financing Options For Pre-Owned Supercars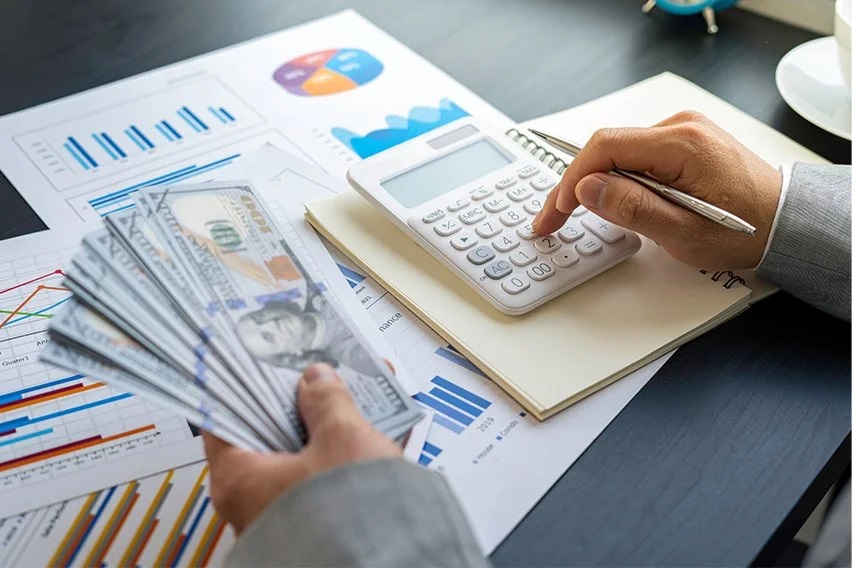 If you're in the market for a pre-owned supercar, you know it can be a pretty expensive purchase. That's why Miller MotorCars dealership offers flexible financing options to help make the process easier and more affordable for our customers. We have a team of experienced financiers who offer exotic car financing and will work with you to create a personalized financing plan that fits your budget. So don't wait any longer – see us today and drive away in the car of your dreams!
Flexible Payment Plans For Pre-Owned Supercar
One of the most exciting dreams a person can have is to own a supercar. But, unfortunately, buying a brand new one is only sometimes possible due to budget constraints. Fortunately, numerous exotic car financing options are available at our dealership specifically tailored for pre-owned luxury vehicles. Whether you are looking for competitive rates or flexible terms, these financing options can assist in obtaining your dream car secured loan, unsecured loan, hire purchase agreement, lease contract, and dealer financing.
Traditional Loan
A traditional loan is one of the most commonly used financing options for pre-owned supercars. This loan typically offers competitive interest rates and flexible repayment terms to help you affordably finance your purchase. Another key benefit of a traditional loan is that it does not require collateral, making it ideal for anyone looking to buy a luxury vehicle. However, it is essential to note that traditional auto loans often have strict credit union requirements, so you may need an excellent credit score or other qualifying factors to qualify.
Secured Loan
This financing option involves using collateral to get lower interest rates and more flexible terms for your vehicle. In addition, with this loan, you can keep possession of your car even after repaying the loan.
Unsecured Loan
Unlike a guaranteed loan, an unsecured loan does not mandate any collateral, meaning you don't have to put your car at risk to get the financing you need. However, this loan often comes with higher interest rates and stricter terms.
Purchase Agreements
If you want to purchase a pre-owned supercar, you may be capable of getting financing through a hire purchase agreement. This is similar to an exotic car loan in that it provides access to money to purchase your car. Still, unlike a traditional loan, you don't have to repay the total amount of the vehicle until its expiry date.
Lease Options
Another option in premier financial services is through a lease contract. With this arrangement, you can typically drive the car while paying a low monthly payment to cover the cost of ownership. You have several options at the end of the lease term, including purchasing or returning your car and starting a new lease. Some of the common leas options are:
Closed-End Lease
This standard lease option allows you to drive the car during the lease term, but you are responsible for any end-of-lease costs.
Open-End Lease
An open-end lease is similar to a closed-end lease but with two key differences: at the end of your lease, you only have to pay for the residual value of your vehicle compared to the original purchase price, and you are required to maintain full coverage insurance during the lease term.
Trade-In Options
If you have a pre-owned luxury vehicle that you are looking to trade in, our dealership can help you get the best price on your new car. After an assessment of the current market value of your vehicle, we will deliver a fair price for your car and can even assist with any necessary paperwork. Trade-ins can be a great way to upgrade your supercar while minimizing costs. This is especially beneficial for those who may not have the financial means.
Considerations Before Applying For Flexible Financing
Before applying for any flexible financing options for pre-owned supercars, some important factors must be considered in exotic car financing work.
Credit Score And History
Many financing options require a good credit history to qualify, so checking your credit before involving in a loan or lease is important. This will help you understand what types of financing are available to you and any potential obstacles that may need to be overcome.
Down Payment Or Trade-In Value
Suppose you already own a pre-owned supercar or have some savings. This could help you access more flexible financing terms or lower interest rates on your loan.
Type Of Vehicle
Trusting the make and model of the car, specific financing options are more suitable than others. For example, we recommend looking into lease options for McLaren exotic cars, which are often the most cost-effective and flexible.
Length Of The Loan Term
Along with the type of vehicle you are buying, the length of your loan term will also play a role in your financing and what options are available to you. For example, you may have to pay additional fees and costs if the loan term is too long or exceeds the maximum mileage.
Consider Your Budget
It's important to evaluate your budget and financial situation before signing any contract for a pre-owned supercar. This will help you understand what financing options are most suitable for your needs and the risk involved if you fail to repay the loan.
Other Factors
Any other factors that may affect your credit, such as fluctuations in income or recent financial problems. It's important to assess all the potential financial obstacles that could impact your ability to get the financing you need and then work with an experienced lender to secure the best options.
Dream Car At Your Doorstep!
Now that you know how flexible exotic car financing works, it's time to start shopping for your dream car. Miller MotorCars offers a wide selection of premium pre-owned supercars with flexible financing options to fit any budget. Our team of experts can help you find the perfect car and create a payment plan that fits your needs. Ready to get started? Visit our website or give us a call today.