Low Mileage Pre-Owned McLaren Cars For Sale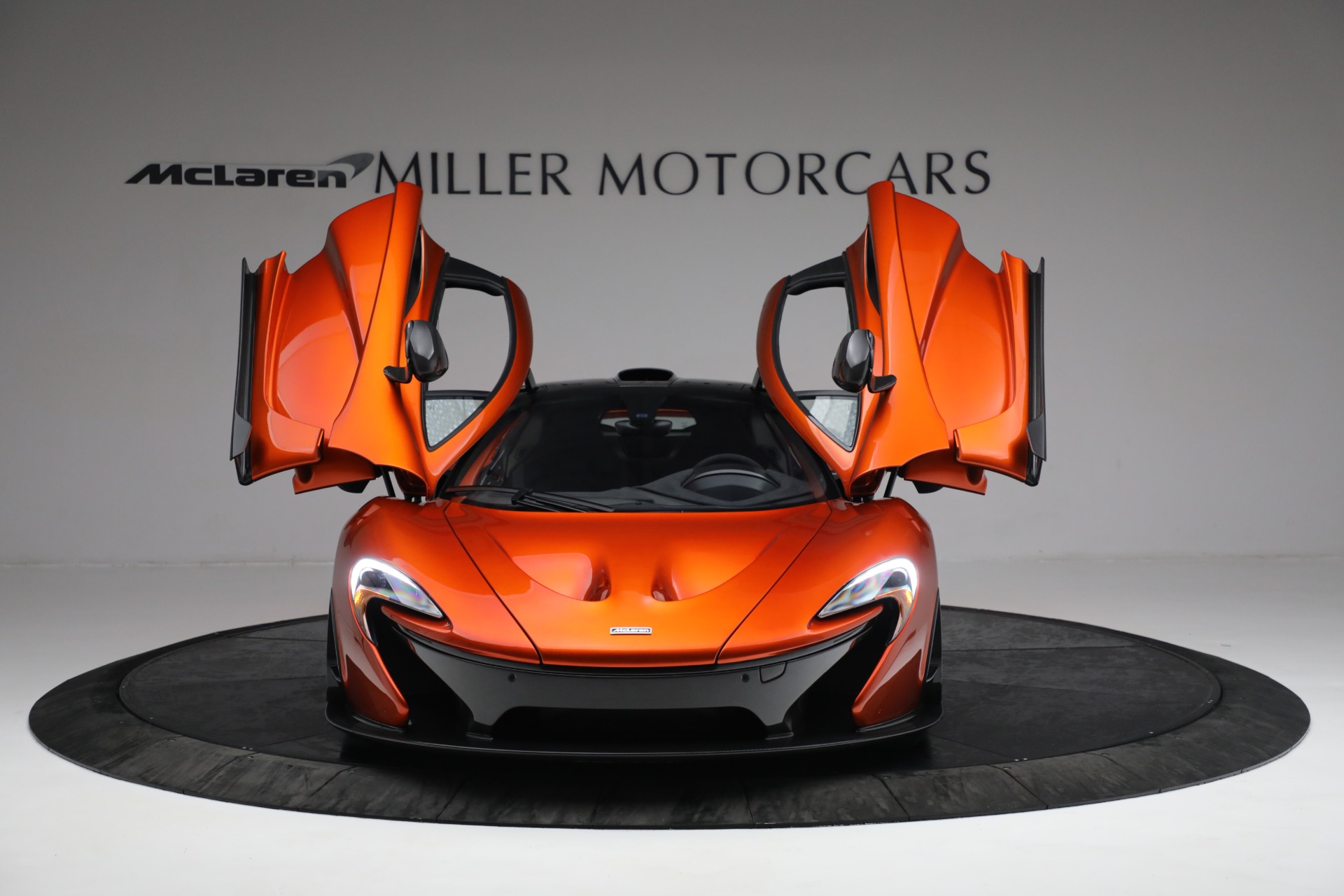 For a good reason, McLaren cars are some of the most coveted vehicles on the market. Their striking design and exceptional performance make them highly sought after. Now, you can quickly get your hands on a low-mileage pre-owned McLaren! Check out our inventory of pre-owned McLaren cars! We have various models and colors to choose from, so you're sure to find the perfect one for you. Our team is dedicated to providing the best customer service possible, so don't hesitate to contact us for a good deal. Get a fair price on the McLaren for sale.
McLaren- The Convertibles Inventory
McLaren convertibles have several advantages over other types of vehicles. The most obvious benefit is that they are lightweight and aerodynamic, allowing them to reach higher speeds easily. Additionally, the open-air design allows for better airflow throughout the McLaren car, reducing drag and providing a more efficient driving experience.
McLaren Spider
The McLaren Spider is an excellent choice for those looking for a luxurious driving experience. Powered by a 4.0L V8 twin-turbo engine, the Spider produces 755 horsepower and 590 ft/lbs of torque, giving it plenty of power to reach high speeds of 341 kph and accelerate quickly. It also features a 7-speed double-clutch transmission for smooth shifting and enhanced performance. If you're looking for a high-end sports car with low mileage, the McLaren Spider is an excellent choice. Our selection of used McLaren Spider convertible comes in various trims and color options.
2016 McLaren 675LT Spider in volcano orange exterior and black interior with 9,236 mileage
2020 McLaren 720S Spider Performance, carbon interior with only 4k mileage
2022 McLaren 720S Spider Performance with Blue exterior and 2k mileage
2022 McLaren Spider trim 765LT with the lowest mileage of 229, present in a carbon black color at a great price
Pre-Owned McLaren Coupe Variety
Our pre-owned McLaren coupes inventory also has various models and colors to choose from.
McLaren 570S
Experience the speed and power of an elite supercar with McLaren's 570S – a car engineered for everyday excellence. Its awe-inspiring V8 twin-turbo engine, featuring 562 horsepower @ 7500RPM and 3.8 liters of displacement, is coupled with an advanced fuel injection system that maintains efficiency at 18 mpg combined & 19-gallon tank size. Enjoy enhanced stability thanks to double wishbone front suspension alongside its innovative 4-wheel anti-lock braking system & aluminum wheels; get ready for unforgettable rides in this stunning 'everyday supercar.'
McLaren 600LT
Push your limits with the McLaren 600LT! Boasting an RWD system, 7-speed automated manual transmission, an ultra-lightweight 2, 1294 lb frame, and a V8 cylinder engine providing 457 lb-ft of torque at 5500 rpm, this speed demon ensures power AND safety are top priorities. Keyless start and stability control keep you secure, while USB connectivity means no more fussing over cords in tight spots. Not to mention 15 MPG city/23 MPG highway/ 18 Combined for worry-free driving without breaking the bank on gas money–all packed into 181 x 47 inches worth of space, so even two people can still enjoy storage galore.
McLaren 720S
Underneath McLaren 720 S's stunning exterior lies a powerful V8 engine that lets you zip through traffic quickly, featuring rear-wheel drive for maximum control. Cruise in comfort thanks to dual front airbags protecting you on every journey and satellite radio giving your music an extra energy boost. And when those chilly days hit – don't worry; luxuriate in heated seats while admiring the breathtaking performance of this exceptional car inside and out. Our inventory has three trims of McLaren 720S that are,
LM edition
Luxury trim
Performance trim
McLaren P1
Take a spin in the jaw-dropping McLaren P1 and experience unmatched power, performance, and practicality – all with an eco-friendly conscience. From 0 to 100 km/hr in 2.8 seconds and up to 350 km/hr on the freeway – this speed demon is poised for adrenaline-pumping thrills! And you can cruise through town without making so much noise at 11km of pure electric mode potential. It delivers exceptional fuel efficiency that reduces emissions by 194 g/km. Buy the 2015 P1 in its original form and color of orange in our inventory.
McLaren GT Luxe
The McLaren GT Luxe is the pinnacle of luxury supercars. Featuring an aerodynamic design and a 4.0L twin-turbocharged V8 engine, this vehicle provides an exhilarating ride without sacrificing comfort or style. It also offers numerous interior features, such as leather upholstery, air conditioning, power windows, doors, and advanced driver-assistance systems. You'll also find plenty of storage space, including a sizable trunk and two additional cargo areas for your gear. It has a 7-speed dual-clutch transmission and provides 0 to 62 acceleration in 3.1 seconds. Experience speed and elegance like never before with the elegant McLaren GT Luxe. This car will increase road pleasure along with the beauty of your garage.
2020 McLaren Speedtail
With its Hybrid Petrol and Plug-in engine design, the McLaren Speedtail will blow your mind with robust performance metrics. Imagine going 0 to 100 km/h (0 to 62 mph) in just 3 seconds! Reaching a ludicrous top speed of 403 Km/h (250 Mph), take control on the open roads thanks to the incredible torque output of 1150 Nm or 848 lb-ft working together with an equally intelligent powertrain for an unmatched driving experience.
Buy Your Fastest McLaren Now!
Our dealership is proud to offer a wide range of low-mileage pre-owned McLaren cars for sale. Our selection of convertibles is sure to please, and we have a variety of pre-owned coupe models as well. No matter your budget or preferences, we are confident that we have the perfect car for you in our inventory. You can buy it for personal use without worrying about the condition as our used McLaren for sale is in a top-class position. So what are you waiting for? Visit us today and take a test drive of your dream car.