Test Drive a New McLaren Sports Car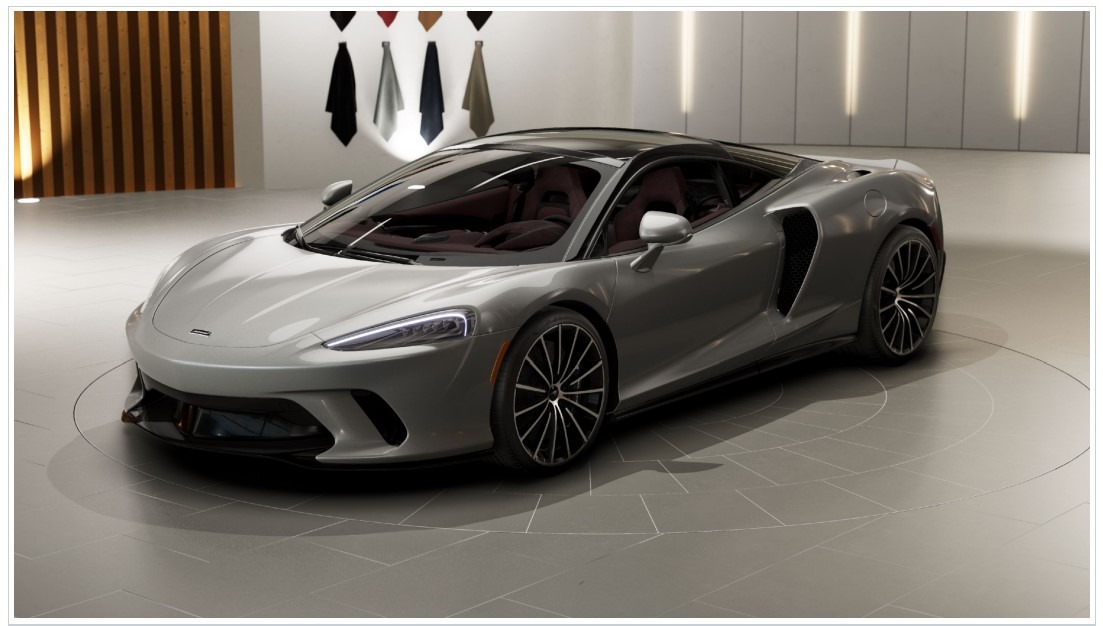 If ever there was a car to rival the thrill of being strapped into an aerobatic stunt plane, it's the McLaren Sports Car. This high-performance vehicle has been engineered with exceptional handling and power that gives you heart-stopping acceleration while you drive when you put your foot on the gas. Step inside and prepare to be awed by its luxurious interior, futuristic exterior styling, and cutting-edge technology—all coming together for an exciting driving experience unlike anything else in its class. So buckle up tight; it's time for a test drive like no other at our dealership. We have a wide selection of McLarens for you to choose from, and you will love the experience of this sports car.
Overview of the McLaren Sports Car
The McLaren Sports Car is designed to be a thrilling driving experience. With cutting-edge technology, powerful engines, and sleek aerodynamic designs, it's no wonder that these cars are popular among drivers looking for an adrenaline rush. The lightweight frame and plush interior ensure that the driver will have an enjoyable ride with every drive. The McLaren Sports Car can give you the feeling of being on a race track, even when you're just cruising down the open road.
New McLaren Sports Car Inventory
Our dealership proudly offers a wide selection of new McLaren sports cars.
McLaren 720S Spider
The pinnacle of opulent sports vehicles is the McLaren 720S Spider. The stitching's midnight blue color complements the interior's black leather and Alcantara to give it a classy and refined appearance. MSO Volcano Blue, the exterior hue, is a striking choice that goes well with the 4.0L twin turbo V8 engine's impressive 710 horsepower and 568 ft. of torque. This gorgeous convertible car only has 23 kilometers on it and is ready for a test drive.
Additionally, the 7-speed double-clutch transmission ensures an exciting journey. The performance trim only enhances the amazing driving experience. The McLaren 720S Spider is a stunning piece of equipment that, in short, is guaranteed to draw attention wherever it goes.
McLaren Artura TechLux
Introducing the McLaren Artura TechLux, a gorgeous coupe with a stunning vermillion red appearance that is sure to attract attention. But the beauty doesn't stop there. Step inside to find the Harissa red/black interior color scheme, perfectly complementing the exterior hues. The TechLux trim adds an extra touch of luxury, making every ride feel like a VIP experience.
It performs exhilaratingly on the road thanks to its impressive 8-speed double-clutch gearbox and 3.0L plug-in hybrid twin-turbo V6 engine, which produces 671 horsepower and 531 ft. lbs. of torque. This vehicle, which has only 26 miles, is virtually brand new and waiting for you to experience its unmatched power and beauty.
McLaren GT Luxe
The 2023 McLaren GT Luxe is a true embodiment of luxury and performance. Boasting an exquisite jet-black interior, it provides a relaxing and comfortable experience. The exterior color, Silica White, gives off a sleek and modern vibe that will make heads turn. The Luxe trim adds a touch of refinement to the coupe's body, making it the perfect blend between elegance and power.
Equipped with an 8-speed automatic transmission and a V8 engine, this car is engineered for speed and precision. With only 15 miles on the odometer, it is practically brand new and ready to take you on a thrilling ride. With carbon ceramic brakes and customized Corsa tires, you can have easy access to a racetrack with this supercar. So, experience unparalleled sophistication and performance with the McLaren GT Luxe.
Benefits of Test Driving a McLaren Sports Car
When it comes to buying a new sports car, such as a McLaren, a test drive is an essential part of the purchasing process.
Understanding the Features and Capabilities of the Car
Test driving a McLaren helps you grasp its features and capabilities. The infotainment system, climate control, and ergonomic seating can be tested for comfort, ease of use, and utility. It also explains how to use the hybrid engine, adaptive suspension, and active aerodynamics. Test driving helps buyers determine if the car's features fit their wants, preferences, and lifestyle before buying.
Ensure Vehicle Features Meet Buyer Expectations
Make sure that all of the features on the car meet your expectations, and check for any potential issues or problems that may not have been noticed when simply viewing the vehicle from the outside. For example, test driving allows you to evaluate how intuitively designed the interior controls are as well as get an idea of what kind of ride quality you can expect from a particular model.
Making an Informed Decision About Purchasing a McLaren
Buying a McLaren is not only a financial investment but also an investment in the quality of life, specifically for driving enthusiasts. A test drive puts you in a position to weigh the cost, the practicality, and the driving excitement and determine if it is worth it. It's an opportunity to compare other high-performance cars and determine if a McLaren is the best investment option. The test drive's experience and the buyer's understanding of the car's features and capabilities work together to help a buyer make an informed decision about whether a McLaren is the right fit for them.
Schedule a Test Drive to Get Your Dream Car
It's time to experience the thrill of driving a McLaren sports car for yourself! As one of the top manufacturers of high-performance engines, McLaren will make your heart race as soon as you hit the road. With our inventory and team of experts ready to assist you, we can help you get behind the wheel of your perfect vehicle. Visit us online or in person today, bring a valid driver's license, and make an appointment to test drive a new McLaren sports car. Check out our flexible financing options, along with maintenance and repair services. It's time to step it up and transform your travel habits. You won't regret doing it.