Used McLaren 570S for Sale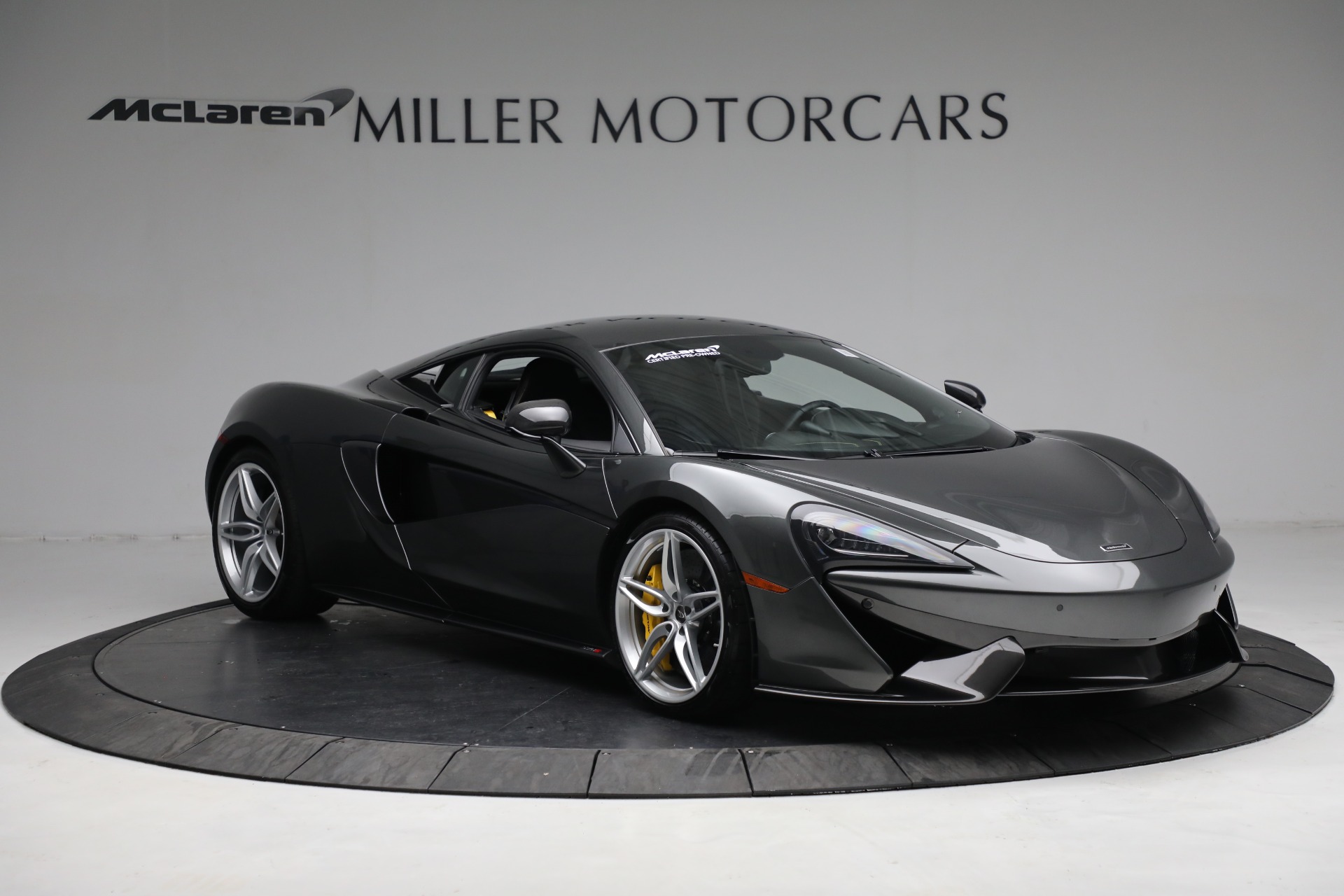 Are you looking for luxurious and high-performance vehicles for sale? If so, then the used McLaren 570S in our used inventory is definitely worth considering. This supercar offers an unbeatable combination of luxury, power, sophistication, and performance that you won't find on any other car in its class. Not only will it turn heads everywhere that you go with its stylish design, but the twin-turbocharged engine also provides plenty of power to make your ride truly unforgettable. Here, we'll take a closer look at what makes this gorgeous car special and why buying a used McLaren 570S might be right for you!
Overview of the McLaren 570S
The McLaren 570S is a high-performance supercar that seamlessly blends luxury, power, and sophistication. It boasts a powerful twin-turbocharged engine that delivers an exhilarating driving experience, making it one of the top contenders in its class. The car's exterior design is nothing short of stunning, with sleek lines that give it a timeless yet modern feel. The interior is equally impressive, with a well-crafted cockpit that puts the driver at the center of it all.
Engine
Under the hood, the McLaren 570S is powered by a 3.8-liter turbocharged V8 engine that produces a whopping 562 horsepower and 443 lb-ft of torque. This impressive powertrain is paired with a 7-speed dual-clutch automatic transmission that allows for smooth gear changes and lightning-fast acceleration. The car features responsive handling and precise steering, making it a joy to drive on both the track and the highway.
Advanced Technology
The McLaren 570S also boasts advanced technology features that make it a comfortable and convenient car to drive. These include a touchscreen infotainment system, Bluetooth connectivity, climate control, and a premium sound system. Safety features include a rearview camera and front and side airbags, making it a safe and reliable vehicle to own.
Design
The McLaren 570S is a stunningly designed car that exudes luxury and sophistication. Its sleek lines and aerodynamic curves give it an unmistakable presence on the road, while its low center of gravity provides superior handling capabilities. The exterior is further enhanced by subtle details such as air intakes, diffusers, alloy wheels, and LED headlights that ensure it stands out from the crowd.
Inside, the cabin features a luxurious interior with leather seats and carbon fiber accents for added flair. The driver-centric cockpit puts you in control of your journey with intuitive controls for maximum convenience. All of these design elements come together to create a supercar that's both beautiful to look at and thrilling to drive!
Cruise Control
Cruise control in the used McLaren 570S is a feature that enhances the driving experience. This advanced technology system enables the driver to set the desired speed of the car and maintain it without the need for constant acceleration or deceleration. This feature allows for a relaxed driving experience on long journeys, making the ride more comfortable and reducing driver fatigue.
Suspension
The suspension system of the McLaren 570S is another key element that sets this car apart from its competitors. The car features adaptive dampers that are perfect for adjusting the stiffness of the suspension to match road and track conditions. This results in an unparalleled level of control, improved handling, and enhanced comfort, making it an ideal vehicle for long drives or a day out on the track. The suspension delivers an uncompromising balance of comfort and sportiness, providing a smooth ride even on bumpy roads. The 570S suspension has been tuned to provide optimal performance, and the car's low center of gravity provides added stability during high-speed maneuvers.
Overall, it is safe to say that the McLaren 570S is a perfect combination of luxury, performance, and handling.
Used McLaren 570S: Worth it?
Buying a used McLaren 570S comes with many benefits that make it an excellent choice for those who crave high performance and luxury without wanting to break the bank. Here are a few reasons why purchasing a used McLaren 570S might be the right decision for you:
Affordability
While the McLaren 570S is undoubtedly a high-end sports car, purchasing it used can significantly reduce its price tag. You can still enjoy the thrill of owning a supercar without the hefty investment that comes with buying a brand-new one.
Reliability
Though used, McLaren 570S cars are built to last. With proper maintenance and care, you can expect your 570S to stay in excellent condition for many years. Plus, if something does go wrong, certified pre-owned programs from McLaren ensure any necessary repairs will be taken care of quickly and efficiently.
Exceptional Performance
The McLaren 570S is a performance car that offers a smooth ride, precise handling, and plenty of power. With its powerful engine, adaptive dampers, and advanced technology features, the 570S can take you from 0-60 in 3 seconds flat – giving you an adrenaline rush every time you hit the gas pedal. Whether it's for everyday errands or an exhilarating day at the track, the 570S will never disappoint.
Unique Driving Experience
The McLaren 570S is packed with advanced technology features, including an intuitive infotainment system, driver-assistance systems, and performance-enhancing technologies. With these features at your disposal, you can enjoy a truly unique driving experience.
Cozy and Relaxing Ride
The McLaren 570S is not just a performance-driven car; it's also a luxurious and stylish one. The car's sleek design and well-crafted cockpit create an elegant and sophisticated ambiance, while the car's comfortable leather seats provide a cozy and relaxing ride.
Find Quality Used McLaren 570S for Sale at McLaren Greenwich
If you're in the market for a used McLaren 570S, look no further than McLaren Greenwich. We carry a wide selection of quality used vehicles that have been thoroughly inspected for quality and performance at our service center. With our average prices and convenient financing options, you can easily find the perfect car to fit your budget. So if you're looking for an extraordinary driving experience without breaking the bank, consider buying a used McLaren 570S from our inventory today.