What We Know About The McLaren Solus GT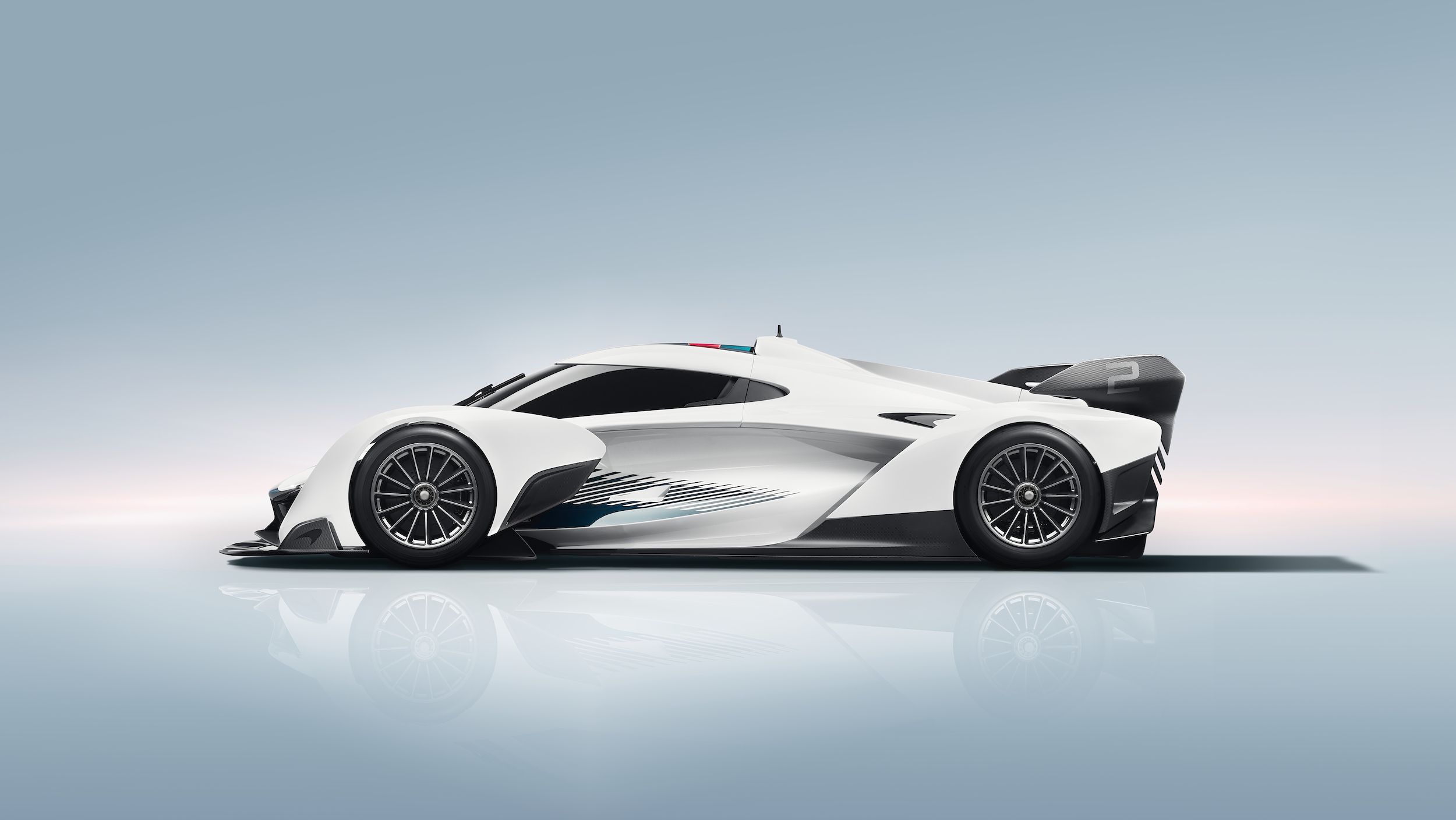 The McLaren Solus GT is a sleek, powerful race car that has been making headlines this year. Its impressive performance and stunning design have created quite the buzz among auto enthusiasts – for a good reason. From its formidable engine to its unique aerodynamic features, there's no doubt that the McLaren Solus GT will be an excellent addition to any serious racer's collection. Now that it has been officially unveiled at an annual Monterey car week and showrooms are beginning to stock models for sale, learn about what makes this car unique in its class and why everyone who loves to experience power is talking about "the beast."
McLaren Overview
Founded in 1963 by racer Bruce McLaren, the company quickly became known for its innovative designs and cutting-edge technology. Over the years, McLaren has produced several iconic models, including the legendary F1 supercar and Vision Gran Turismo Sport. McLaren Solus GT's new car looks to continue this tradition of innovation with its incredible power, luxury, and maximum speed.
McLaren Solus GT-The Most Powerful Sporty
Unleash the raw power of Solus GT's 5.2-liter V10 engine with a specially designed crank, capacity, and air intake system – all built for track use! Reach your destination faster than ever in just 2.5 seconds – 0 to 100km/h acceleration targeted beyond 200mph thanks to its seven-speed sequential gearbox, perfectly balanced by an automated carbon fiber clutch software. Take control today and feel what true power means tomorrow.
Lightweight Construction
The Solus GT is the personification of motorsport-inspired engineering, taking over carbon fiber throughout its construction. Its radical curves and forms are honed to perfection for maximum aerodynamic stability – making it light as a feather but strong like iron.
Metal Halo Cockpit
This revolutionary machine features a titanium Halo cockpit protection system entered via a dramatic sliding glass canopy, ensuring the utmost safety for its driver and passenger alike. Its innovative roll hoop has been 3D-printed to optimize accuracy and reduce weight significantly to an impressive 1000kg. Truly, this unique vehicle is one of a kind and can deliver results on and off the track.
Aerodynamic Sculpture
The Solus GT aerodynamics is a head-turning masterpiece of technical engineering. Its bold 'hammerhead' nose and teardrop cockpit set the stage for this high-performing machine, while its clever wheel pods guide airflow and suppress turbulence. Beneath that sleek carbon fiber exterior lies an accessible rear clamshell maintenance system – keeping your ride running like it's fresh off the showroom floor.
But above all else are those magnificent driving capabilities thanks to its low trailing edges, twin elements fixed wing, and eye-catching ground effect fro; combining forces for a thrilling experience on any track.
Collab Of Reality And Fantasy
The Solus GT interior is a masterclass in elegance and utility, perfect for those who love to spend time on the track. It features all the high-end essentials a discerning driver could need – from the adjustable pedal box and molded seats with a 6-point harness to a carbon fiber steering wheel and TFT display for easy navigation.
Moreover, the interior includes an array of safety necessities such as sophisticated HVAC systems, innovative fire extinguishers, ignition switches, and real-time streaming images from its mounted camera. In summary, the Solus GT interior guarantees ultimate comfort, security, and eye-catching style – ensuring an incomparable driving experience every time you hit the tarmac.
The Safe Legacy Race
Now you don't need to be worried about harsh accidents or hits because the safety and security of the Solus GTs are at their best, with all the protective inside that can save you from any damage. This car has your back with essential features such as Anti-Lock Braking and Central Locking. But wait; it goes above and beyond to ensure maximum security on the road, like its unique Seat Belt Warning, Door Ajar Warning, and Tyre Pressure Monitor. Plus, don't miss out on extra peace of mind thanks to Crash Sensor alerts plus an ingenious Rear Camera & Anti-Theft Device combo. So climb into superior protection: experience true safety in style with the Solus GT today.
Technologically Advanced McLaren
It's loaded with technology for your convenience and enjoyment. It comes with a touch screen that puts all the entertainment and navigation options at your fingertips. Bluetooth connectivity lets you sync up your smartphone quickly so you can enjoy tunes while on the go. Plus, this vehicle is equipped with USB and auxiliary inputs, so plugging in your other devices won't be a problem. The car technology and specs are a real-life version of a video game. So enjoy the virtual world with McLaren's special operations and straight-cut gears in real life.
The Biggest Competitor To Hypercars
The newly released 2023 McLaren Solus GT has finally hit the sports car market and is a game changer. This vehicle features a mighty engine combined with awe-inspiring aesthetic features. However, despite such an impressive pedigree, the price of this car remains surprisingly affordable, making it a serious competitor in its price range. Considering all that it has to offer in terms of performance, luxury and affordability, there's no doubt that the McLaren Solus GT will be one of the most sought-after cars on the market once it is officially released later this year. McLaren Vision GT has been updated with this Solus.
Solus GT is Available In Our Inventory
After learning about all the McLaren Solus GT has to offer, it is safe to say that this car is one of the most powerful and technologically advanced sports cars on the market. With its lightweight construction and collaboration of reality and fantasy, the Solus GT will turn heads whether driving down the street or racing on the track.
Thinking about where to buy this rarely-found beauty and be the first one to have it, visit Miller Motorcars. We have a wide range of upcoming 2023 cars you can book. Bookings are open.